Selling Your Home During the Winter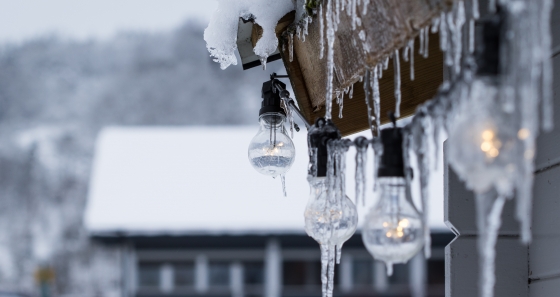 Selling Your Home For Christmas
Finally, the fall chill has given way to old man winter. Thanksgiving has come and gone, and relatives have returned home from visits with family. As the flood of Christmas shoppers goes to and fro, some of us are having thoughts of whether or not to sell their homes. It's always been a common belief that selling your home during the winter months is a bad idea-the 'off-season' to which it's often referred.
Well, it is true that the market certainly cools down a bit during this time of year. The number of homes on the market drops significantly and there are fewer buyers out searching. This, by it's very nature, does mean that as a seller, it does limit the opportunity to find that perfect buyer in a timely fashion. There is a flipside of that coin, however. Remember, if a buyer is looking at this time, it means they're serious. Not being inundated with looky-loo's out kicking the tires means less traffic yes but also means there is a higher percentage of real buyers out there. Also, if you've got a good agent who's done the research, you'll know if there's competition out there at the moment. If you've got 3 houses similar to yours, priced appropriately the next street over, this might not be the time to go on the market. However, given the time of year, it's more likely there's little to no real direct competition, providing a nice opportunity to jump out there and beat everyone who's waiting til spring to the punch.
Of course, the other consideration to selling during the winter is what happens on the other side. Once you've sold your house, conventional wisdom says there will be fewer homes to go see. This is a real consideration until you do the math. Let's say you put your home up for sale mid-December. The earliest it could sell and close escrow is likely to be mid to late January. The market begins coming back to life around late January to early February so you would already be first in line to pounce on all the new listings as they come on line. Time actually works in your favor while all the people who waited until spring are playing catch-up and competing with each other.
As you can see, while selling during the winter might sound crazy at first blush, it might actually turn out to be your secret weapon in the real estate wars of DFW.